About
Oceanside
Welcome to Oceanside Homes for Sale
Search the most up to date information on Oceanside Homes for Sale as it is posted real time from the MLS. You can create a custom search using the  "Map Search" tab. To make it even easier, you can save your Oceanside Homes for Sale searches, return to your search history at any time, create e-mail alerts and more.
A closer look at the Community of Oceanside, CA and Oceanside Homes for Sale
Although the Oceanside area is better known for its beach town vibe and the World's Largest Women's' Surf Competition – Supergirl Pro Jam, its history began along the San Luis Rey River when in 1798, the Mission San Luis Rey was established on land formerly inhabited by the Luiseno Indian tribe. In 1811 a church was built at the Oceanside Mission site and is now a "National Historic Landmark" along with a Visitors Center, Museum and Garden area. It is also where the first season's episodes of the Zorro Television series were filmed in 1957.
The Oceanside area has an average elevation of 50 feet and covers approximately 42 square miles of mostly level topography along the coast which becomes gently hilly as you travel inland. With a very temperate climate and a year round daily average temperature not fluctuating by more than 15 degrees, Oceanside enjoys some of the best moderate temperatures in North San Diego County.
Separated from the LA / Orange County megalopolis to the North by a 17.5 mile coastline and 125 square miles of Camp Pendleton Marine Corps Base provides a buffer to Oceanside and all of its North San Diego County neighbors. With its location being between San Diego and Los Angeles, Oceanside is often referred to as the "hub of Southern California".  To the West of Oceanside lies the beautiful Pacific Ocean, where from the harbor you can enjoy an Ocean View meal, rent a variety of water sports toys, take a deep sea fishing or whale watching expedition, watch or join in on the beach and surf activities, catch a sunset, walk along the beach to the historic wooden pier and enjoy all of the other fun and excitement Oceanside has to offer.
To the East, Oceanside is bordered by the quaint community of Fallbrook with all it has to offer and to the South of Oceanside is Vista where you can begin your 9 mile one-way walk, run, roller blade or bicycle adventure to the Oceanside harbor via the San Luis Rey River Trail. For a couple of enjoyable rail rides you can take a round trip adventure from the Oceanside Transit Center South to downtown San Diego via the Coaster or to East to San Marcos via the Sprinter.   Visit this city website for a variety of useful information about Oceanside.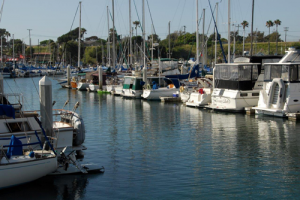 Market Trends for Oceanside
Recent Sales in Oceanside
Area Details for
Oceanside
Schools in Oceanside
Other Neighborhoods in the Area